If you don't know who Olivia Palermo is, you have been living under a rock (or a whole mountain!) for the past several years. Olivia, only 28 years old, is on the path of becoming one of the most influential figures in fashion and we don't mind considering her style and looks. She is a model, designer, actress, socialite and, since June, a married woman (her husband, Johannes Huebl, is just as stylish as her). Olivia comes from a wealthy American family which gave her the opportunity to get to know designers, models and other people from the fashion industry from a young age. When she was part of the cast of The City, a reality series about a young woman living in New York, 8 years ago we saw her as a young and ambitious woman with incredible fashion sense and even more incredible friends (like Manolo Blahnik, for example!).
[ads]
Olivia has a very sophisticated, classy and polished look. She likes pastel colors, thin heels and simple hairstyles but still she somehow manages to stand out and make a good impression. I think that Olivia's style can be an inspiration for every fashion lover, even with a small budget, because most of the times she uses basic wardrobe pieces (like a white shirt or boyfriend jeans) and manages to transform them in trendy outfits using mostly accessories and bold color and pattern combinations. I forgot to say that she's petite (1.63 m) and her outfit ideas can help short girls who want to look taller and well proportioned.
But enough talking, it's time to show you some of the best looks of Olivia Palermo – from taking the dog for a walk to going to a red carpet event!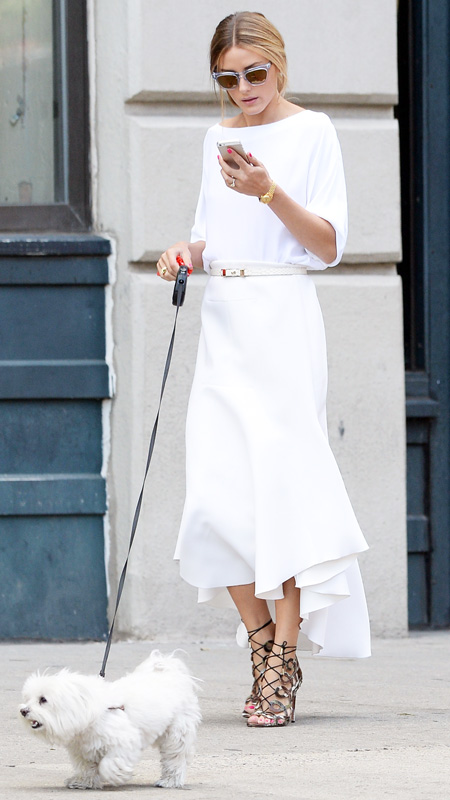 Even when she's taking Mr. Butler for a walk she looks stunning!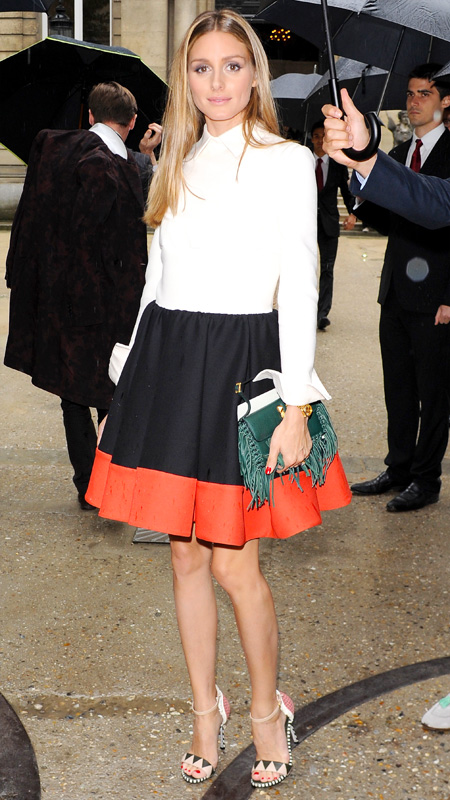 A perfect example how a basic white shirt can be transformed in an outfit for a couture runway show. Next time you say white shirts are boring, think twice!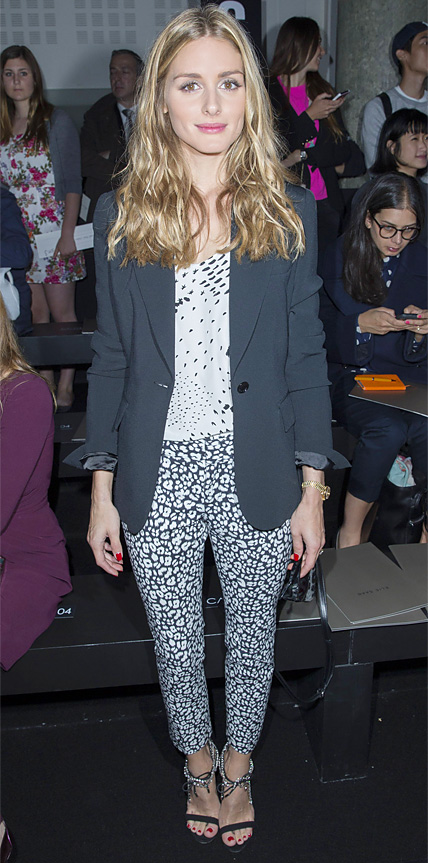 Olivia is not afraid to mix and match patterns.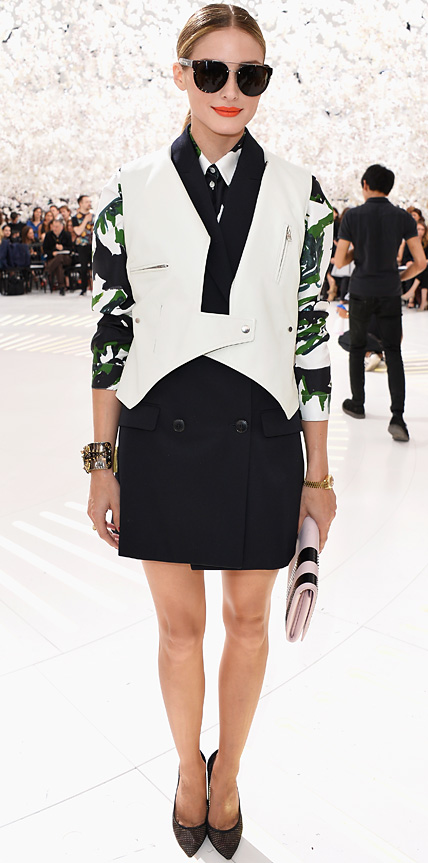 Of course, when you're going to attend the Christian Dior Haute Couture fall/winter 2014 show in Paris, you have to be dressed head-to-toe with the brand!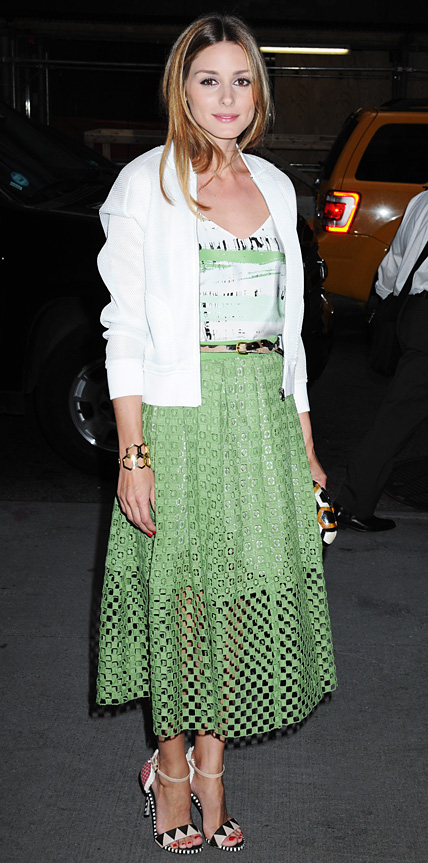 Again, mixing patterns and colors. A perfect laid back outfit for late summer.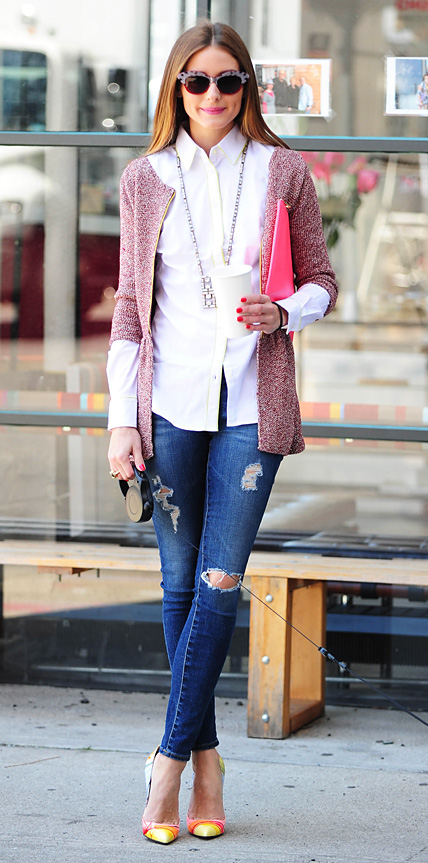 Again, taking Mr. Butler for a walk.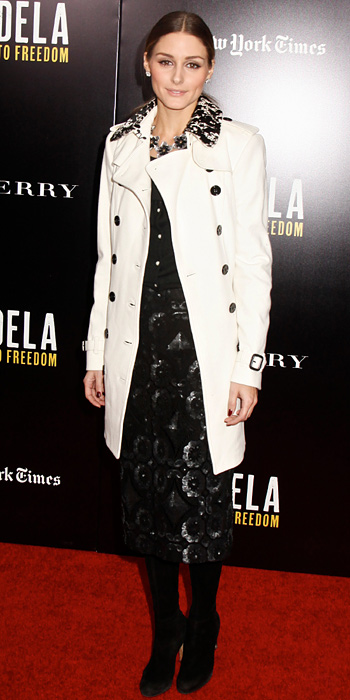 At the Mandela: Long walk to freedom premiere she wore a rather conservative but very suitable for the occasion outfit.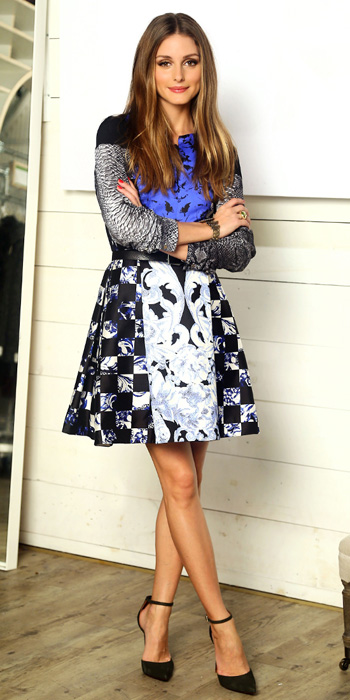 I'm not sure that something could ever stay bad on her!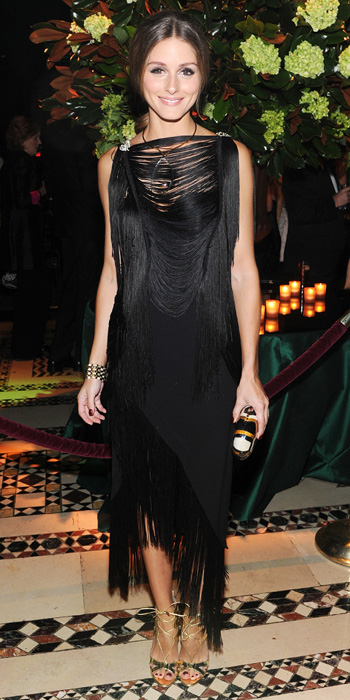 The evening she accepted The Accessories Council's Distinguished Style Award.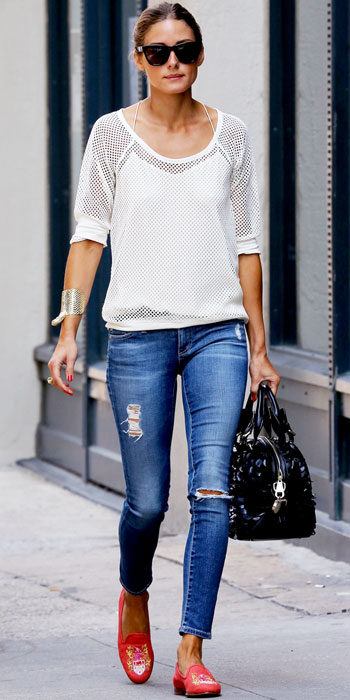 One of her most casual looks when she wears flat shoes.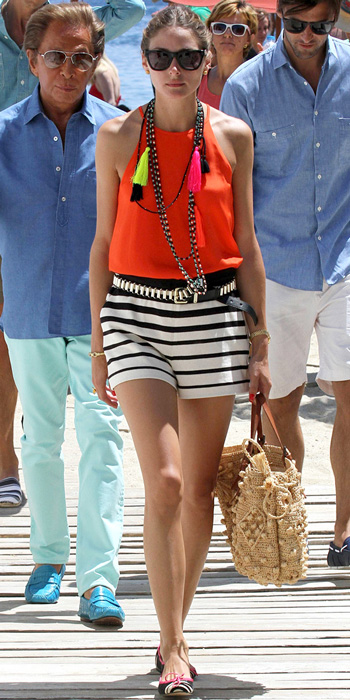 Do you recognize her good friend Valentino on her left?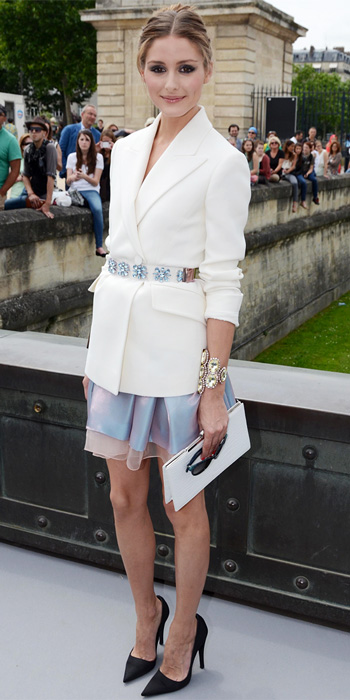 You can tell that she loves wearing blazers from the amount she has in her wardrobe.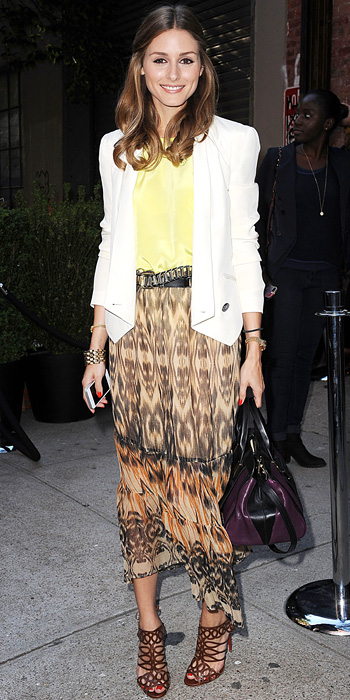 Again a blazer but this time in a boho look.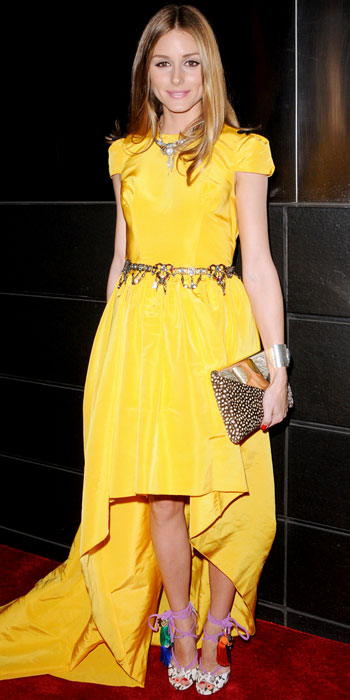 Totally in love with her dress and heels which are actually the most popular Jimmy Choo sandals of last year.